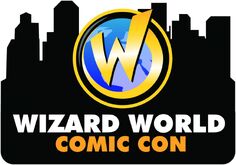 Wizard World Comic Con produces comic / scifi and fan conventions in 16 cities across the U.S., and is growing rapidly. Returning shows include Portland, New Orleans, St. Louis, Philadelphia, Chicago, Nashville, Austin, Columbus-Ohio, and eight new events were added in 2014 (Sacramento, Louisville, Minneapolis, Atlanta, San Antonio, Richmond, Tulsa, Reno).
For Participants
Edit
Who can participate?
Anyone looking to sell or market items connected to movies, TV, comics, sci-fi, art, cosplay, music, horror -- anything pop culture!
How do I get a table?  
Interested vendors can contact Peter Katz at pkats(at)wizardworld(dot)com for rates and availability. 
How much does it cost to exhibit?
Depends greatly on which show, and the size of the space you are interested in. 
Technical Stuff
Technical details vary from show to show and venue to venue.
For Guests
Edit
How much does it cost to attend?
Admission cost varies, generally $35 - $500 depending on the package.   Kids 10 and under are free with paid adult. Autographs and photo ops extra. Those interested in volunteering can email: volunteers@wizardworld.com for info, or visit their volunteer website.
What kind of events will take place?
Autographs, photo ops, cosplay, wide range of panel programming, meet-and-greets with select celebrities (it's a big organization, so they often get big names). There is a big costume contest on Saturday night.
What kind of items will be available for sale?
Movies, art, books, collectibles, photos, posters, lithographs. These shows usually feature lots of big vendors.
Lines are usually long. Fans can save money by purchasing tickets online in advance. Food depends on the venue; some are near great food venues, others depend entirely on the concessions at the convention center. It's completely kid friendly; in fact, Sunday at each show is Kids Day with an array of activities and panels just for kids. Cosplay is SUPER encouraged, and the Saturday evening Costume Contest is one of the highlights of every show.
Social Media
Edit
Twitter: @wizardworld
Web: www.wizardworld.com
Facebook: WizardWorld  
#wizardworld
Community content is available under
CC-BY-SA
unless otherwise noted.