Overview
Edit
Where: Bethesda, MD
When: September 19-20, 2015
Website: www.spxpo.com/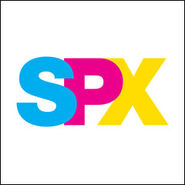 From their website: "The Small Press Expo (SPX) is a registered 501(c)(3) nonprofit created in 1994 to promote artists and publishers who produce independent comics. SPX hosts an annual festival that provides a forum for artists, writers and publishers of comic art in its various forms to present to the public comic art not accessible through normal commercial channels. SPX sponsors a number of events and charitable initiatives, including the annual expo, the Ignatz Awards, the CBLDF donation, the Library Gift Program, and the Library of Congress Collection.
For Participants
Edit
How do I get a table?
SPX awards its tables by lottery. There is a three week registration period every year, at the end of which, the winners are decided and informed via email.
How much does it cost to exhibit?
As of 2015, it cost between $175-$700 for varying amounts of table space, from half a table to two full tables. Each half table comes with one badge, and extra badges can be purchased for $10 each. The hotel provides special rates for convention attendees.
Technical Stuff
Are tables provided? yes.
What size are the tables? A half table is 3′ x 2.5′. A full table is 6′ x 2.5′. You can register for up to two tables.
Are there chairs provided and how many per table?
Can you set up your own table area or do union workers need to?
Is there security at night? Are there electrical outlets for booth use?
Height restrictions on signage?
Can you bring food/water?
Can things be hung from ceiling?
Is there a freight entrance?
Can books/merch be sent ahead to convention site? Yes! Check out the shipping instructions.
Any lights/sound regulations?
Is there wifi in the building and is it free?
Is the building air conditioned? Yes
For Guests
Edit
How much does it cost to attend?
Volunteers recieve free admission in exchange for working a 4 hour shift at some point during the show.
What kind of events will take place?
SPX has a number of panels focusing primarily on independent and literary comics. Ignaz awards are also awarded at a ceremony that takes place during the convention.
What kind of items will be availible for sale?
Independently produced comics, prints, and original drawings. Though most items are sold directly by their creators, some publishers are also in attendance. Retailers are not permitted to have a formal presence at the event, though many attend as guests.
Calling all organizers and attendees! Please add your tips on exhibiting, attending (is there a giant line? should you get there early? Is cosplay out of place or will you fit right in?), even area restaurants and accomodations. This Wiki exists to make your convention experience as amazing as possible!
Social Media
Edit
Facebook: facebook.com/SmallPressExpo
Youtube: youtube.com/user/smallpressexpo
Tumblr: spx.tumblr.com/
Twitter: @spxcomics
Instagram: @spxcomics/
Community content is available under
CC-BY-SA
unless otherwise noted.